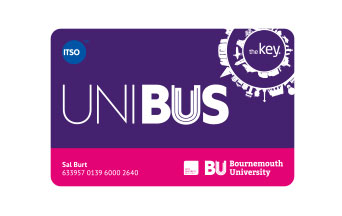 Getting the key
When did BU launch the key?
BU launched the key in September 2012. The key is managed by more bus who run our specially tailored network of services.
How do I get my new key?
You will need to register online.
You will be able to register for a key via the website https://key.unibuses.co.uk/smart-card/register/
What details do I need when I register for my key?
As the key is registered to you as an individual on registration you will be asked for:
your name,
address,
date of birth (used for security purposes only)
contact details (email, telephone etc)
Your campus location at BU